Friday, August 11, 2017 at 5:00 PM Central (6:00 PM Eastern; 3:00 PM Pacific) 
Click here to register for this webinar
NCIHC Members         free          Non-NCIHC Members $25.00
See website for updates on continuing education approval for this event.
---
The live webinar presentation will take place on Friday, August 11, 2017 at 5:00 PM CST.
Click here to register for this webinar
NCIHC Members         free          Non-NCIHC Members $25.00
Description: 
Simultaneous interpreting is tested by one of the national certifying entities for healthcare interpreters, yet trainers do not always include it in their offerings and sometimes interpreters are ill equipped or hesitant to use it in a medical context. This webinar will address these gaps on why and how to teach simultaneous interpreting to healthcare interpreters, and is structured with them in mind, presenting 1) the reasoning and context of training interpreters in this mode, and 2) the techniques and tools for doing so. The presenter will discuss a bit of theoretical underpinnings, best practices for simultaneous, a decision-making tool for when to use it, practical ways to incorporate it into classroom-based and remote education, outcome measures, and how to provide constructive feedback. Current technological options will be heavily featured – no need for tape decks or audio labs!
Learning objectives:
After attending this webinar, participants should be able to:
Understand the reasoning and context for teaching simultaneous interpreting to healthcare interpreters
Present students with the best practices and a decision-making tree for using simultaneous in healthcare settings
Measure a student's performance in simultaneous mode
Provide constructive feedback to students who are learning simultaneous
Employ current technological tools in their classroom-based and remote courses
---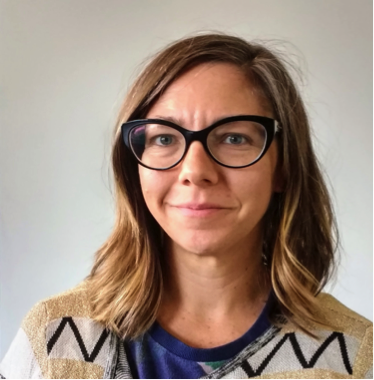 About Elena Langdon, M.A., CT, CoreCHITM
A Brazilian at heart, Elena Langdon has worked as an interpreter and translator since 2000. She is certified by the American Translators Association as a translator (Portuguese into English) and by the Certification Commission for Healthcare Interpreters as a core-certified healthcare interpreter. She holds a Master's in Translation Studies and has been teaching interpreting and translation since 2005. Elena was chairperson of the National Board of Certification for Medical Interpreters and currently helps produce webinars for interpreter trainers for the National Council on Interpreting in Health Care. She recently left a full-time job supervising 50+ hospital interpreters in Massachusetts to focus on teaching and language access consulting.
NCIHC Members         free          Non-NCIHC Members $25.00
(1) Complete the registration form in memberclicks as a member or non-member;
(2) Pay the fee if you are not a member of the NCIHC;
(3) Once payment is complete (or membership is confirmed), you should be automatically directed to a short registration page on GoToWebinar.com — make sure you enter your email address correctly;
(4) Upon completion of GoTo registration, you will receive a confirmation email with your link to the webinar;
(5) If you experience difficulties, let us know at [email protected].
System Requirements
PC-based attendees:        Required: Windows® 8, 7, Vista, XP or 2003 Server
Mac®-based attendees:    Required: Mac OS® X 10.6 or newer
Mobile attendees:            Required: iPhone®, iPad®, Android™ phone or Android tablet
---
Reasonable Accommodation:  If you require an ADA accommodation, please contact Nicole Steen, the NCIHC Administrative Assistant, at (202) 505-1537 or email [email protected].  Nicole Steen must receive your request for an accommodation no later than two weeks prior to the date of this event. For those who request an accommodation after this date, every effort will be made to provide a reasonable accommodation; however, we may not be able to do so given potential time constraints.
See ncihc.memberclicks.net/trainerswebinars for complete details on webinar policies.
You may download the Webinar Policies HERE